About Us
Serving this industry for over 30 years...
Our business started in 1971, the same year that OSHA was formed, in Valley View, Ohio, just a few miles southeast of Cleveland. All of those years of business mean that we are experts in the safety industry. Since our start nearly four decades ago we have grown to become a premium full-line safety distributor, carrying major safety brands and quality safety products. Our sales and service personnel can assist you with the proper product selection and make recommendations that solve your problems and meet your safety equipment needs.
We are trusted suppliers of PPE (personal protective equipment), traffic safety equipment, first aid, and a wide variety of other safety products. Let us put our years of safety experience to work for your company.
We know the safety industry!
---
Service You Can Rely On!
Same Day Shipment
- Fast, same day shipment on our in-stock items when your order is placed by 3:00 EST.
Bar Coding
- Customized car code labels available to accomodate your specific inventory and receiving needs.
Gas Instrument Repair & Rental Department
- Repair and calibration services of most portable and fixed gas monitors. Rental Equipment Available.
Personal Technical Assistance
- Trained and knowledgeable sales and customer service personnel to assist you with all your safety equipment requirements.
100% Satisfaction Guaranteed
- Your satisfaction is guaranteed 100%. If for any reason you are not completely satisfied with your order, please call our customer service department at 800-824-4266 so we can correct any problems and ensure your satisfaction.
---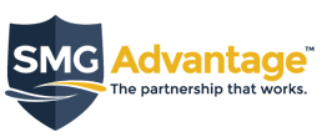 We are members of:
The Safety Marketing Group (SMG) is a network of the dominant industrial safety equipment distributors in North America. Its member companies are unified to furnish the dedicated customer service and flexibility provided best by independent entrepreneurs, owned and operating on a local level. The SMG is a corporation -- organized as an industry cooperative -- which is focused on group purchasing and group marketing of quality safety equipment products.